Video/Podcast
In Days Gone By
From: Tom Lazaros (American song writer for such artists as Roy Clark, Ray Price, George Jones, Diahann Carroll and more)
Date: April 1, 2015 at 7:16:29 PM EDT
Subject: Re: Video
Hey Ladd,
It's absolutely beautiful!
The best thing that I've heard and seen in years.
I love it.
All the best with this.

Bruce Michaels' "Dinner With The Rat Pack (and more!)"
By Kevin Walsh March 25, 2015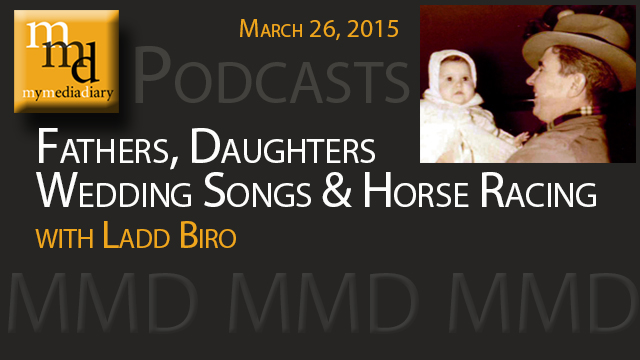 Kevin Walsh
Ladd Biro has loved music and been a performer his entire life–but never wanted to be a starving artist either. For 40 years he has worked in the entirely non-9-to-5 world of the track–and been in bands and created albums. He contacted Kevin Walsh about creating a music video for "In Days Gone By," a song that a friend of his wrote for his niece's wedding–dedicated to the special relationship between a father and daughter. Ladd joins Kevin as they discuss: The world of horse-racing Loving music–and keeping it as part of your life The creation of "In Days Gone By" Raiding photo albums of family and friends The universal appeal of daddy/daughter dances What makes a band work Mars and Venus–and editing a video for both Ladd's album, Transition, from Roscoe Records Check out the video of "In Days Gone By" on YouTube.
Digging Detroit Podcast with Ladd Biro
(Podcast will play in the player at top of page)