Artists
Dan Schneider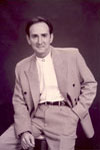 Sony/ATV Music Publishing, MCA records, Screen-Gems/EMI, The Nashville Network...these are just a few of the major music companies that Dan Schneider has had his songs signed with and has worked with throughout his career.
Dan is a prior staff songwriter with Sony/ATV where he penned the"Celebrity Outdoors" theme for The Nashville Network, which aired every Saturday on National Television for 5 consecutive years. Dan also wrote the song "No One's Ever loved Me More" which was recorded by MCA recording artists "The Controllers" as well as "Tower Of Power's" lead vocalist "Lenny Williams". Writing in all genres of music from Pop, Country, Rock, to R & B, Dan's songs are right in line with today's hit song markets.
In his own words: "I started writing songs in the 70's and 80's. I wrote a song called "Lies" that I thought was pretty good and in those days you could still get on the phone and talk to a publisher which is what I did. I had three offers from major publishers in New York and signed the song to ATV Music (The Beatle's Publisher). About a week later, Pat Benatar put the song on hold. From there I became a staff songwriter at ATV/Sony Music where I gained cuts on MCA Records and with Lenny Williams the lead singer from Tower Of Power. I wrote National Television Themes for The Nashville Network and many other companies.
In addition to his success as a writer, Dan's musical talent is in evidence as an arranger/producer, and has been favorably compared to renowned producer, David Foster. Roscoe Records has been proud indeed, to include him as a member of our musical family.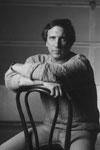 Ladd Biro comes to music naturally; his father played violin, his mother piano, and he began piano lessons as a wee lad(d). He joined the school band playing sax, and as a teen formed musical group made up of school chums. "We called it Duration" he recalls ruefully, "and it seemed like a cool name. Then along came a nasal spray by the same name and it sort of lost it's cool". He sang and played bass & keyboards in that band, and later joined his older brother's band. They later parted – amicably - but by then, music was his lifeblood and he's never looked back.
Ladd has since teamed with well known songwriter Dan Schneider, who's penned a number of well known songs in a variety of genres which include adult contemporary, country, and national TV themes. Dan is a former staff writer with Acuff Rose/ Sony ATV.
The music they produced has tested out with high marks in the Adult Contemporary category in independent song marketing sessions conducted by Broadcast Media Associates. Associates' client list includes media giants Clear Channel and CBS radio, which helped gain radio play in the Midwest. Ladd's CD's are available nationally at Barnes and Noble, Amazon.com, Itunes and a multitude of internet platforms, as well as the Roscoe Records website.
In addition to the music, Ladd has become active in promoting and producing others with Roscoe Records. The production aspect of the company promotes new talent and music, provides music for commercial jingles and television, and is also exploring opportunities in the cinematic soundtrack industry.
Bruce Michaels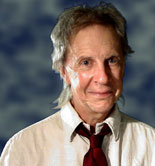 Bruce Michaels is the consummate performer. At home on several instruments, he's played piano at fine, iconic restaurants, and has been the stadium organist for both the Durham Bulls and Greensboro Grasshoppers baseball clubs. . Ta-ta-ta tump-ta-taa!
He sings. He plays a number of instruments.. He's been a radio DJ and TV news director, sportscaster and morning show host.
Bruce also performs a one-man show, Dinner With the Rat Pack, in which he "performs the songs of Frank, Dean & Sammy - and even a few songs of their contemporaries - but it's not an impersonation, but instead a return to the format of the great supper clubs."
Bruce also writes songs: commercial jingles, and both serious and popular music, the latter in diverse styles.
And…he acts in film. See samples at his page at imdb.com.
Joan Steveson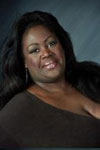 "As far back as I can remember, I've always wanted to be on stage. I think it was my way of saying: 'Here I am, look at me!'"
As early as the age of six, Joan began modern dance classes at Wayne State University. She was usually in musical programs and plays in elementary and middle school. In high school, Joan was a member of the choir, played flute in band, and got straight A's in drama. In her freshman year, she was a member of the Michigan State Vocal Association Honors Choir. In her sophomore year, she got to perform with Stevie Wonder in a concert he gave at the school.
As a graduating senior, she was awarded a scholarship to The School of the Arts music camp and toured New York City as part of a musical revue. Joan became heavily involved with community theatre, acting in as well as being the vocal director for several productions that included: Little Shop of Horrors, Gypsy, To Kill A Mockingbird, and The Best Little Whorehouse In Texas. Joan Also snagged a few awards for her performances in these productions.
In addition to the stage performances, Joan also appeared on local TV station WDIV's 'Super Singer Fireworks Contest', a "Star Search" type of contest where the winners were chosen by viewer call in. She walked away with the grand prize.
Always looking for new challenges, Joan began performing in several night clubs in the metro Detroit area. Such places included Granny's, Gigi's, Stilettos, and her home away from home sweet home, the Rainbow Room. "Thank God for the gay boys who don't look at me like I'm from another planet when I start into some Linda Eder or Barbra Streisand, and I love it when they sing along"!
"The Gay community has always supported me and I have always been there to lend my support whenever it's needed." Joan has contributed her talent to several causes and organizations including the Triangle Foundation, a human rights organization that serves the Gay community. For two years in a row, Joan was also awarded Best Female Vocalist and Female Entertainer of the Year by the Performers Awards of Detroit, an organization that recognizes entertainers in the Gay community.
A few years ago, Joan began a recording project of her own with singer/songwriter and producer, Marq Speck. Joan and Marq have worked together off and on for about ten years on various commercial projects, including special presentations for the Ford Motor Company. Another such project was a recording of one of Marq's songs that appeared in the independent film 'No Tow Masters'. Marq's band Sweet Crystal recently released a new album, 'Still Standing', that features the song "No Two Masters". You can hear clips and read the reviews that feature comments on Joan's performance by going to www.cdbaby.com.
In 2004, Joan was a finalist winner in WDIV's Gimmie The Mike, an American Idol type competition, which ultimately led to her singing on Ladd Biro's 'Isn't It Romantic' CD and provided the Aretha Franklin-like impression on 'Reach Out'. She is still currently entertaining at clubs in and around the metro Detroit area. "I look forward to the future. My major goal was to release a CD. Now that my CD is finished, I look forward to making the next one. My immediate goal is to sell a few and get enough gigs to keep me working ....and that's what I REALLY want".
Stacey Peckens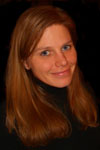 Stacey says, "Growing up I always wanted to be a rock-star".
In the early days of her career she was cast by regional theater productions, in such roles as The Narrator in Joseph & The Amazing Technicolor Dreamcoat, Maria in West Side Story, and Laurey in Oklahoma.
While studying as a Music Education Major, Stacey enjoyed being involved with the vocal jazz ensembles at Macomb Community College as well as the Gold Company Program at Western Michigan University. In fact she still performs in a select alumni group who produces an annual Madrigal Dinner Theater Show at the Macomb Center for the Performing Arts in Michigan.
Vocal coach to many students throughout the years, Stacey proudly admits, some of who've gone on to Broadway!
Stacey has been a soloist for Unity churches for many years and has enjoyed working with world-renowned organist Lance Luce at different performance venues.
"I have been very privileged to share the stage with such stars as Kenny Rogers, Little Eva, Johnny Preston, and Peggy March...", just to name a few. Stacey has recorded a number of commercial radio jingles as well as studio tracks for Ladd Biro, Stefano Garisi, Ted Burris, and Moose Zonjic.
Currently on tour with the oldies show band Moose & Da Sharks, "Stacey Dee" enjoys singing classic girl group hits from the 50s and 60s.
Grateful for all of the musical opportunities in her life, Stacey always has an open door for the next page to be written.
Velvet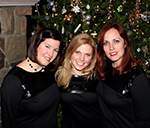 For 16 years 'Velvet', comprised of Julie Noe, Stacey Peckens, and Danyal Niedermeyer, has performed musical favorites in the Greater Metro Detroit area as well as backing up such notable national acts as Kenny Rogers, Little Eva, Peggy Marsh, and Johnny Preston.
Featured as the 'Sharkettes' when performing with Detroit's own 'Moose-N-Da Sharks', their vocal blending and musical awareness make for a unique experience and complete listening pleasure.